UK freelance auctioneer for hire.
Are you looking to hire a freelance auctioneer short term or permanently? Whether you need an auctioneer for as little as a day for holiday or sickness cover or indeed on a more permanent basis you've come to the right place with Auctioneer 4 Hire.
Based in Lancashire in the United Kingdom, auctioneer for hire Duncan Brown holds permanent positions throughout the UK and beyond including car auctions, property auctions, classic and vintage car auctions, general sale auctions and collector auctions.
Don't worry if you are looking to hire an auctioneer and you are not in the North West as Auctioneer 4 Hire is available for freelance auctioneer services throughout the UK, Europe and worldwide with clients as far afield as the USA! Do you have special requirements for a English speaking auctioneer from the UK? No problem at Auctioneer 4 Hire.. no job too big or small!
Take a look at the Auctioneer 4 Hire Blog for all the latest auction events and news..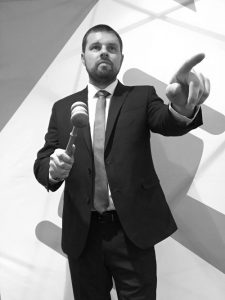 Independent auctioneer Duncan Brown will travel to your premises worldwide to provide a professional auctioneer service to both you and your customers. With over 20 years experience in the auction business he has worked at some of the UK's biggest independent motor auctions, has been instrumental in the rise of one of the UK's largest and fastest growing property auctions along with prestigious London based collectable fine arts auctions including two of the UK's leading classic car auction houses and even one of the USA's best collector car auction houses including sales held at the prestigious Amelia Island Concours D'Elegance! He has extensive knowledge of various auction house computer systems and bidding platforms including Live Bid, i-bidder and The Saleroom online systems.
Available most times throughout the week including weekends if required for auctioneering services to the motor trade, collectables, antiques, plant, general items, property and more.. just ask!
Have gavel.. will travel !!
Call Duncan Brown on 07970902224 now to book a freelance auctioneer in the UK.