Put your hands up if you're ready to get back to live auctions?! Buying or selling, we're sure we've all missed standing in the auction hall, touching, inspecting and even smelling the auction lots before you have a bid!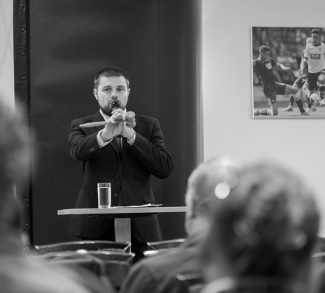 We know we can't wait to get back on the rostrum in the real world, in front of actual people! Online auctions are great of course but they can never replace physically seeing the car or collectible you wish to buy at auction. Casting your own eye over the lot rather than having to rely on another's inspection report just can't be beaten.
Naturally, online auctions are here to stay but we believe there's a happy medium where the two auction methods are combined via simulcast auctions… the best of both worlds! The canter and banter of the live auctioneer, the reactions from the hall bidders and the eagerness of online… it just works.
So, if you run a auction house, whether you're in the UK or US, China, Australia or Europe… you name it, here at Auctioneer 4 Hire we'll work with you to ensure the absolute best freelance auctioneer services available worldwide. If you're looking for a profession english speaking auctioneer, look no further… you've found them at Auctioneer 4 Hire.
Get in touch today to find out how Auctioneer 4 Hire can help you and your auction house reach the next level.