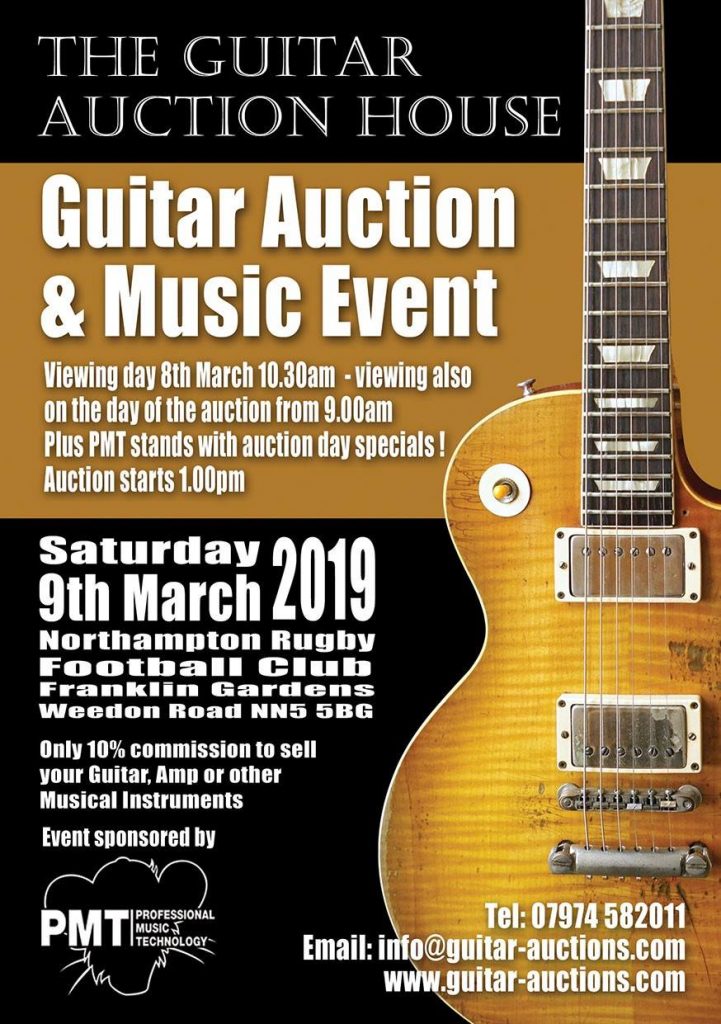 Auctioneer 4 Hire are proud to present in conjunction with The Guitar Auction House our specialist Guitar Auction & Music event
The auction will bring you the opportunity to buy or sell specialist music equipment inc vintage guitars, amplifiers and more. The auction will be a live event held in conjunction with The Guitar Auction House meaning you can come along to Franklin Gardens and get involved. Soak up the atmosphere and enjoy the unique auction action in person.
But don't worry if you can't make it on the day and still want to bid on specialist music equipment you can do just that with our new online bidding app (to be launched in the coming weeks so watch this space). Once you've registered online you'll be able to browse all the auction entries, associated pics and descriptions. guide prices and more. You'll experience a live stream of our professional auctioneer in action and be able to bid instantly at the click of a button! So there's no excuse for not getting involved.
Whet your appetite with a selection of what will be on offer here… Register your interest in our specialist music equipment event here and when our mobile bidding app is up and running we'll direct you where to register and bid…
Check out what's going on and other news at Auctioneer 4 Hire here…